Sale Items, Apparel & Gift Certificates for the Z3


Z3 Accessories to enhance the ownership experience!
Sometimes we have a lot, sometimes a little, sometimes nothing at all.

Please check this page regularly.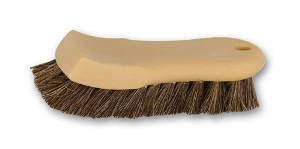 Ultimate Cleaning Brush
Not too stiff, not too soft. This brush is recommended by Haartz (fabric manufacturer) and RaggTopp for cleaning your fabric or vinyl soft top. If you use too stiff a brush severe damage may occur, too soft and it won't clean. Don't take a chance. This natural Horse Hair brush is nonabrasive, naturally soft, durable and exclusively designed to gently remove exterior debris from fabric and vinyl convertible tops. For best results, use with RAGGTOPP Fabric & Vinyl Cleaner to safely clean and release soil and grime from your convertible top. Safely lifts dirt without scratching the surface.
SALE Price $16.95 + S/H