Accessories for the 2002-2005 ThunderBird by TBirdSolutions



Welcome to TBirdSolutions.com

See our Innovative 2002 through 2005 ThunderBird Accessories at left and below.
___________________________________________________________________
==> Check out our Thunderbird Boot Covers <==

International Orders are Welcome.
CLICK here to see how it works
If you don't see what you are looking for give us a call.
8xx.xxx.xxxx (US & Canada only) or 321.290.7164 (9-4 Mon-Fri, Eastern Time)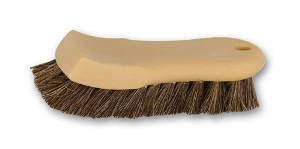 Ultimate Cleaning Brush
Not too stiff, not too soft. This brush is recommended by Haartz (fabric manufacturer) and RaggTopp for cleaning your fabric or vinyl soft top. If you use too stiff a brush severe damage may occur, too soft and it won't clean. Don't take a chance. This natural Horse Hair brush is nonabrasive, naturally soft, durable and exclusively designed to gently remove exterior debris from fabric and vinyl convertible tops. For best results, use with RAGGTOPP Fabric & Vinyl Cleaner to safely clean and release soil and grime from your convertible top. Safely lifts dirt without scratching the surface.
SALE Price $16.95 + S/H