Information about Car Cover Fabrics


Our custom car covers are made by Covercraft the world's largest car cover manufactirer. We pride ourselves on carrying only the VERY BEST car cover fabrics available. Below is a detailed description of the fabrics we use in the creation of our Car Covers. Please don't hesitate to give us a call with questions. We know Car Covers!


------------------------------------------------------
Here they are, the best car cover fabrics on the planet: Weathershield, NOAH, and Sunbrella. See a detailed description of each below.
CLICK here to view the Covercraft fabric selection guide...


This Fabric is absolutely the BEST! The Ultimate all-weather cover fabric just got better! How can you make a fabric that's been selected as an OE choice for luxury, high-performance and specialty vehicles and motorcycles better? The worldwide patented EPIC by Nextec® finish helps shed moisture and stops dust, dirt and tree sap from reaching your vehicles finish. The fabric "breathes" to allow moisture, condensation and heat to easily escape from under the cover. The encapsulation technology goes INSIDE the fabric, around the fibers, resulting in a silky smooth finish that glides over fine paint finishes.
Nextec engineers have now married solution-dyed fibers to the EPIC finish in an environmentally friendly process that features much lower CO2 emissions! Also called "dope-dyeing" the high-performance polyamide fibers require no dyeing after weaving, saving water and energy consumption and slashing wastewater, a byproduct of traditional surface dye processing. Using solution-dyed fibers can save as much as 1,000 gallons of water for every 1,000 yards of fabric produced!
Color permanency is the key to our new WeatherShield®HP - the color is extruded INSIDE the fibers for maximum fade resistance, NOT a surface dye coating. The result is a cover that's provides all-weather protection, machine washable, fade resistant AND environmentally friendly!
• Weatherproof - Fabric sheds water as soon as it hits the cover.
• Superior Dry Time - Because the fabric sheds moisture it has an absorption factor of only 2%, compared with up to 40% for standard woven and non-woven fabrics. That means, if the cover has been sitting out in the rain you only need to shake it and the residue moisture will easily dry, in the trunk or on the car.
• Breathable - Allows any heat or condensation under the cover to easily escape.
• UV Resistant - Special additives prevent UV degradation and protect the vehicles finish and interior.
• Dust-proof - Patented fiber encapsulation process prevents dust from filtering through the fabric.
• Scratch-less - Polymers provide a silky smooth finish to the fabric and provide superior paint protection. Nextec fabric has been tested at 1,000 cycles on abrasion wheels without scratching (surface must be clean and waxed).
• Durable - The encapsulation process is not affected by heat or cold and the process won't degrade over the life of the fabric.
• Easy Care - Unlike non-woven fabrics you can clean most car-size WeatherShield covers in your HOME washer and dryer.
• Packs Small & Light - All this protection in a lightweight package that packs into 1/4 to 1/2 the volume of multi-layer, non-woven fabrics.
• 4 year manufacturer's warranty
WeatherShield®HP is available in eight (8) colors. If you have any questions don't hesitate to give us a call.








CLICK here for WeatherShield fabric care instructions...

------------------------------------------------------

NOAH barrier fabric actually stops water, yet it "breathes" to allow any trapped moisture, seam seepage or condensation to easily evaporate. The unique construction process (patent pending) results in a cover with maximum all-weather protection...highly water resistant, dust resistant, UV resistant and breathable to make sure moisture and/or heat don't stay under the cover. Made in the U.S. by Kimberly-Clark, the fabric weighs only 4.75 oz./sq. yd., so it's easy to handle and fold.
• Protective Outer Layers - A bi-component spunbond, using sheath-core technology. The inner core is polypropylene for strength, with a polyethylene wrap for softness. A silver-gray color was selected because of its heat-resistant properties. The fabric is also treated with UV inhibitors for extended outdoor use.
• Micro-Porous Middle Layer - The barrier layer is breathable film, a proprietary stretch-film technology developed exclusively for Kimberly-Clark. The film is stretched and subjected to a chemical process that creates microscopic holes smaller than droplets of water or dust, yet large enough to allow moisture vapor to escape.
• Soft, Paint-Protecting Inner Layer - A bi-component fabric made with polyethylene and nylon. This combination results in an exceptionally high strength-to-weight ratio, with the "soft touch" necessary for today's water-based paint finishes.
• 4 year manufacturer's warranty
Material color available - Silver-Gray...
CLICK here for car cover fabric care instructions...

------------------------------------------------------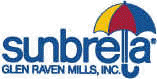 The ultimate fabric for intense sun environments. Thanks to it's unique construction process Sunbrella provides protection, and years of service, in intense sun areas, like Arizona and other areas of the sun-belt, where UV rays will rapidly degrade the paint and interior. Because of the use of acrylic fibers, which are naturally UV resistant, Sunbrella has long been the recognized leader in long-wearing marine fabrics for bimni tops, sail covers and deck enclosures. Besides marine uses, Sunbrella is also used for commercial awnings due to it's ability in providing UV blockage with a rich, woven finish. The acrylic fibers are solution dyed, before the fabric is woven, to assure the color goes all the way through the fabric. Using a special finish process, the material is then softened for use as a car cover fabric. The fabric is exceptionally strong and coupled with it's UV resistance it also makes an excellent cover for RV's and trailers that spend extended time stored outside.
• Long Lasting Strength - Acrylic fibers suffer minimal loss of strength from exposure to heat, moisture and UV.
• Fade Resistant - Colors are a result of pigments which are actually built into the fibers (solution dyed), instead of just dying the finished fabric.
• Water Resistant - Treated for moisture resistance.
• Rot, Mildew Resistant - Acrylic fibers resist growth that occurs in moist environments.
• 5 year manufacturer's warranty
Material color available - Gray...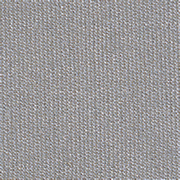 CLICK here for car cover fabric care instructions...

------------------------------------------------------

Ready-Fit covers could actually be called "semi-custom" since they are designed to provide a very good fit using incremental sizing and a hatchback silhouette. While any of our almost 67,000 custom-patterned covers can be purchased by special order, you'll find Ready-Fit covers in sizes to fit almost nay vehicle. Our semi-custom program uses Block-It® Series non-woven protection fabrics made by Kimberly-Clark in the U.S.A. We recommend the 380 Series fabric covers which offer good protection and will meet budget needs.
Material color available - Tan...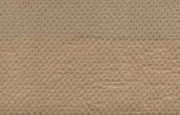 ------------------------------------------------------