Peake R5fcx3 - Scan Tool
Check the Flow Chart at left to be sure you have selected the correct tool.
Below are a few easy to follow steps that will help you to use the tool.
Pictured below is the OilService/Inspection Service Reminder light cluster found in BMW automobiles. They are easily reset with this reliable low cost service light reset tool.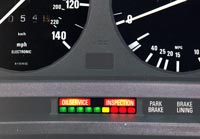 First, open your hood and locate the connector, here is what the under-the-hood connector looks like. Unscrew the dust cover to reveal the connector (Type A or B).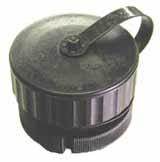 Type A is compatible with the 15 pin BMW connector used from 1982 to roughly 1987.

Type B is compatible with the 20 pin BMW connector used from roughly 1988 through 1999 (for Z3 through 2002). Your Z3 should look like this!