Z3 Door Pocket Cupholder - NLA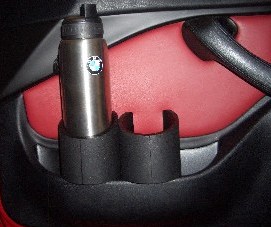 This cupholder creates a secure holder for cylindrical containers (soda cans, water bottles, even 20 oz.'ers). Inside diameter measures 3" and the depth at the front edge is 2 3/4".
Does not work well with tapered cups or open containers. Works especially well with a travel thurmos (as shown). You can even use two in each door.